The 2 pics below were taken when this dragon flew over the house... he wasn't really inside of it, but the perspective sure makes it look like he is!!!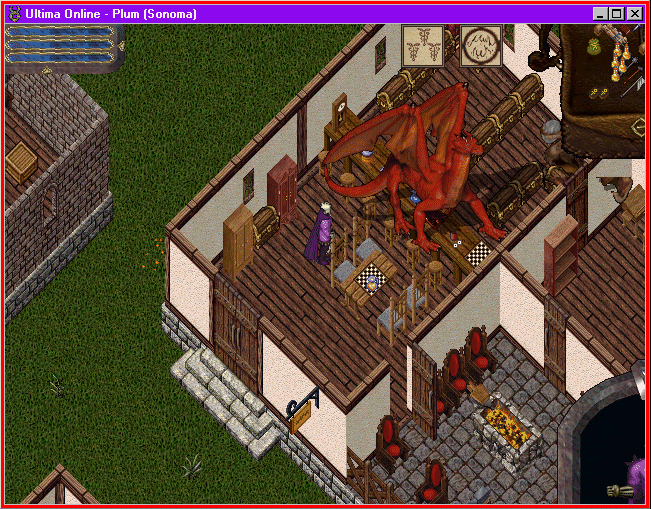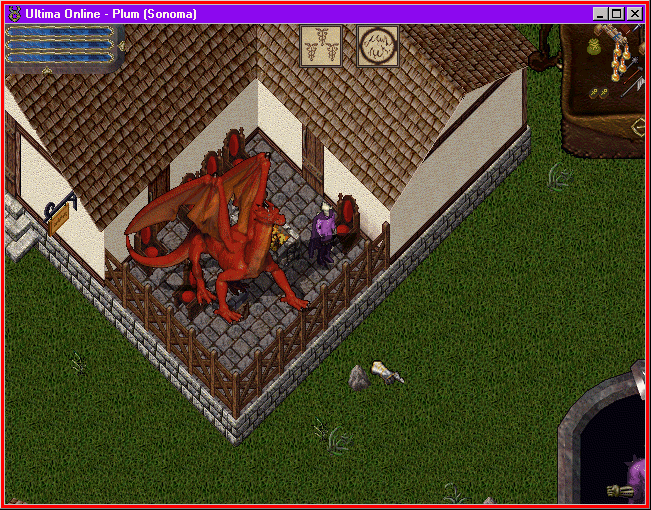 Here's a pic of a GM that rescued me once. I had sailed into a part of the ocean at server borders and gotten stuck, couldn't move any direction. Nice red robe!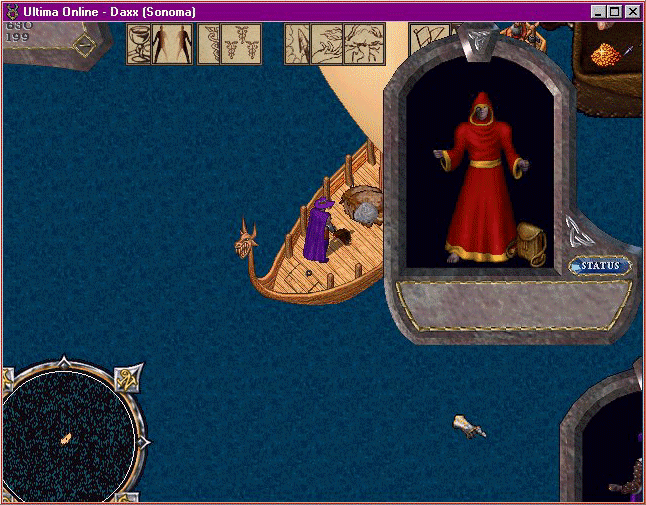 The pic below is the remnants of a massive battle in Deceit. This was during what I call "server madness", the time after the announcement that the server will be coming down for backups, but before it actually went down. The time period could vary quite a lot in length, but after the announcement was made, anything that you did was lost. So, many of us went crazy and did things we would never have done otherwise. Most often this resulted in large groups banding together in like-colored clothing and battling it out with other groups in the dungeons. It was a lot of fun! Well, it was if you survived more than a few minutes, LOL. Heck, it was fun even if you died. And if you could find someone to resurrect, you could gather up enough armor and supplies from the dead to keep fighting! The other ghost near me with speech above him is my best friend and hunting buddy, Drake.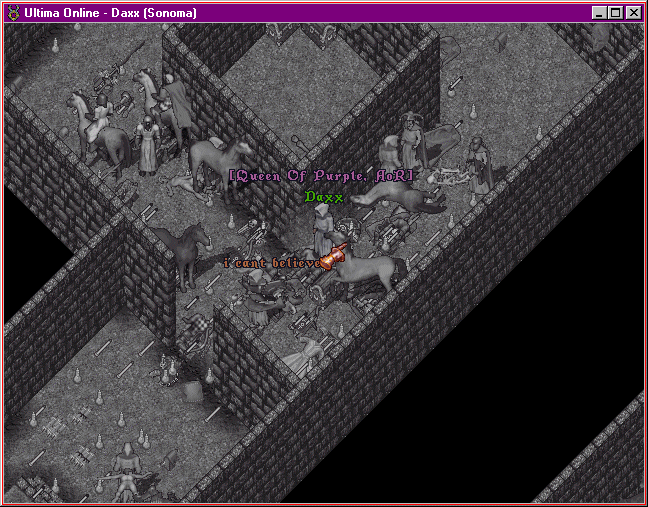 The next 2 pics are of the "Purple Llama". I took the first one and Drake snapped the 2nd pic. This is an extremely rare occurance, something that can happen when Energy Vortex is cast. It appears in the form of the purple llama instead of it's usual vortex form. This is the only time I ever saw it, glad we got screen shots!